Rise and shine, Kentucky! As a wild night gives way to a calm day, prepare yourself for beautiful conditions. Showers will return by Wednesday and again late Thursday. I've got all the details below!
The Severe Threat Is Over
The severe system that came through late last night has moved eastward and high pressure has taken over. Be careful driving to work this morning and watch out for possible fallen limbs or debris in the road. Today will be pretty calm compared to yesterday with no precipitation or strong winds in the forecast. Highs will reach into mid-60s, which should make for a very pleasant day.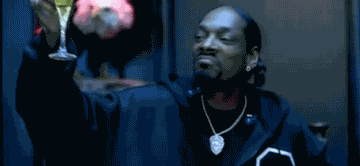 Rain Makes A Return By Wednesday
Although not to the caliber of the event that we saw Monday night, we do have a chance for some showers on Wednesday morning. Things look to be clear by around lunch time with your high reaching only into the upper-50s. Our low will dip to the low-40s and other than the possibility of those morning showers, Wednesday looks like an overall nice day.
Lower Temperatures and More Rain
By the time Thursday rolls around, our temperatures will have dropped even more and we will have highs reaching only into the low-50s. Rain will move back into the picture late Thursday but won't make an impact until close to midnight. The low will drop to the mid-30s with temperatures getting even colder over the next couple of days. If you have outdoor pets, it's that time of year to make sure they have sufficient shelter from the cool temperatures.
That does it for this morning! I hope everyone enjoys this beautiful weather that we have in store today. Follow @wxornotBG on Twitter and Facebook for live updates.