Good morning Kentucky and happy Monday!
I hope you all had a great weekend and are ready for the upcoming week. We have a clear and cool week ahead of us.
Currently…
We have temperatures in the mid-30s and the road conditions are clear. This morning is going to be cold as a Freeze Warning is issued for our area. Have that heavier coat handy.
Today is looking clear and sunny. Temperatures are expected to increase into the mid-60s. A strong high-pressure system is taking over the Ohio Valley region. Winds will range from 5 to 10 miles per hour making for a slight wind chill. The lowest temperatures for tonight are expected to be in the mid to low-40s.
Tuesday
Tuesday's forecast is similar to today's. That high-pressure will continue to be overhead which will keep our skies clear and wind speeds low.
The temperature will be in the low-60s with clear skies above. Slight winds will take place throughout the day. Tuesday night will be colder with temperatures dropping in the mid to low-30s.
Wednesday
A slightly colder day is in store for the SouthCentral Kentucky region. The high-temperature will be in the mid-50s. You may see patches of frost on your commute to work.
Sunshine is expected for most of the day along with few clouds. The temperatures will decrease into mid- to high-30s.
Rest of Your Week…
The rest of your school/work week consists of even more sunshine along with showers and thunderstorms to follow this weekend. Overall, a clear and cool week ahead. That is all I have for today, thank you for stopping by. Make sure to come back tomorrow for Tuesday's forecast. Keep up with the latest weather by following @wxornotbg on Twitter. You all have a good one and I'll see you next week.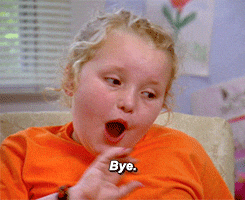 ---