Good morning and happy Monday! Hope you all had a great weekend and are ready for a rainy start then sunny outcome this week.
Currently…
Temperatures in the mid to high-60s with wet road conditions.
The wet roads are due to the rainfall overnight from the cold front that went through. Rain chances will remain constant throughout the day and will decrease into the evening. The temperatures are expected to reach into the high-50s. Tonight will bring some sprinkles and clouds. Make sure to have a heavier jacket available as temperatures are expected to drop into the high-30s.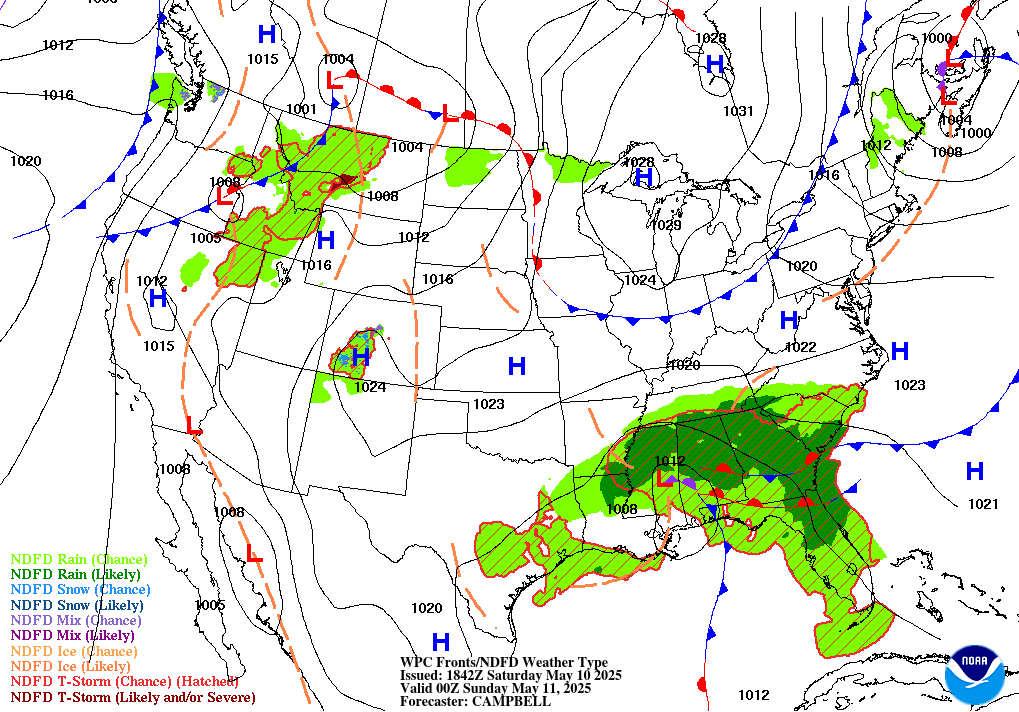 Tuesday
Things are looking clear for tomorrow. Rain chances will be low but temperatures will be similar to today. The high temperatures will be in the mid-50s and some clouds will be in the sky. Winds will become calm and the temperatures will decrease into the low-40s.
Same Story on Wednesday
Wednesday's forecast is similar to Tuesday's; sunny and cool. Temperatures are going to slightly higher, expected to nearly hit the 60s.
Overall, sunny and partly cloudy skies for the day. The clouds will eventually clear out as the night approaches. Temperatures will drop into the mid-30s and the skies will be starry. Maybe it's time to break out that heavier jacket for Wednesday night.
Rainy Start then Sunny Outcome this Week
This week may start out a little rainy, however, things are going to clear up by tomorrow. As the nights become clearer, they will become colder, as well. Stay prepared and have those heavier coats available while you are out and about. Don't get too excited about these clear weather conditions, more rain is expected by the time the weekend arrives.

That is all I have for today's forecast. Make sure to keep up with the latest weather conditions by following @wxornotbg on Twitter.