---
Good morning, yall, and happy Monday! Don't get too excited for Fall yet; we've got some rain and rising temperatures in our forecast for this week.
Currently, temperatures are in the 60s and road conditions are looking to be dry.
Today is going to start dry and reach a high temperature in the low-80s. As the temperature increases, the cloud cover will rise, as well. Winds will stay a consistent speed of around 5 mph. Rain chances will become stronger tonight as a cold front is expected to sweep through. This cold front may also cause a thunderstorm or two.
Tuesday
Tuesday is looking quite rainy from the morning to afternoon. The high temperature is expected to hit the low to mid-80s. Models are showing an end to the rain in the afternoon.
Tomorrow night will be a little warmer with a low temperature in the high-60s maybe even low-70s. A storm or two may pop-up after the sun goes down.
Wednesday
A slight warm-up is expected on Wednesday with a high temperature in the mid-80s.
Kentucky will be located on the backside (West side) of the High-Pressure System which explains the southerly wind flow. The purple values symbolize dew point temperature in the 70s. The white arrow shows the wind flow throughout the Ohio Valley. The low-temperature will be in the 70s.
Rest of the Week
Rain and rising temperatures will take place throughout this week due to a cold front tomorrow and a high-pressure system passing through. Thursday is looking warm, as well.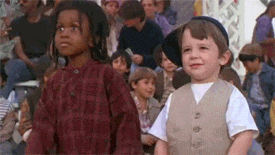 That is all I have for yall. Thank you for reading and make sure to follow @wxornotbg on Twitter for your latest weather updates. Come on back now tomorrow for Tuesday's forecast!