Good morning and happy Sunday. Hope you all are enjoying the weekend. We will have a clear and hot start to the week, then storms by midweek. Today is going to be hot and sunny.
Currently, temperatures are in the 70s with dry road conditions.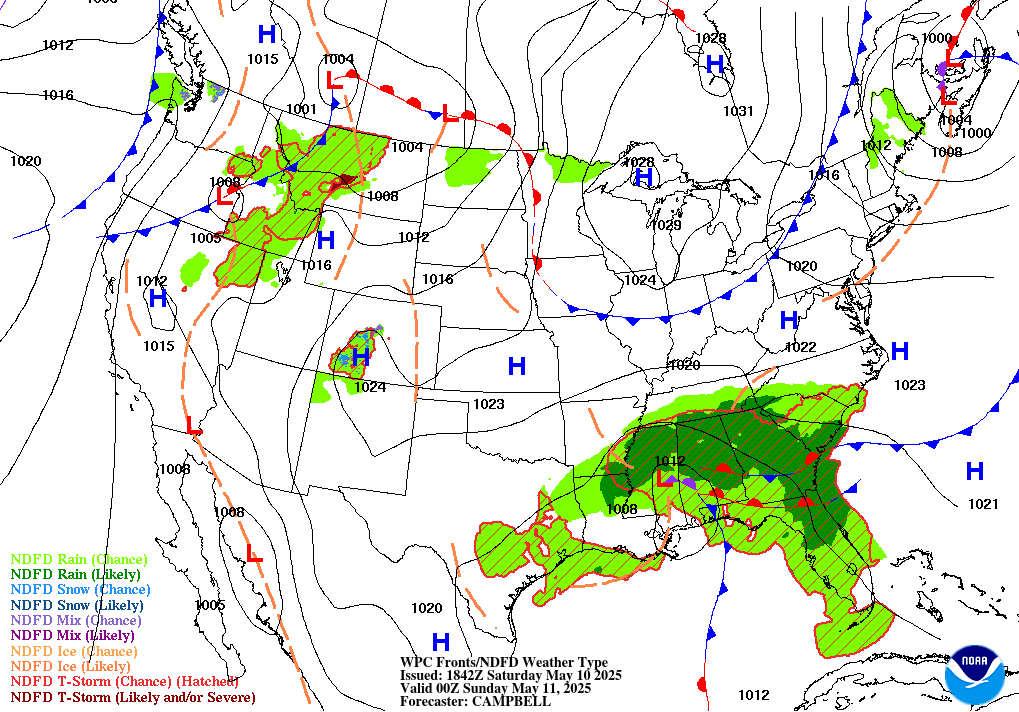 A high-pressure system is overhead, which is the reason for the clear, dry, and hot weather on this late-August weekend. The high for today will top out in the 90s and light winds will take place, as well.
While today is looking clear and sunny,  the storm chances will increase by Midweek.
Monday
Monday's forecast is very similar to today's. Clear, sunny, and hot. Heat index values will spike at 100°F so make sure to keep hydrated, as the environment will be humid. Winds will be blowing in warm, southwest air at a steady speed, as well.
NAM is showing the highest dew points in the mid-70s, tomorrow will be a little muggy. Monday night will call for low-temperatures in the low-70s with clear conditions.
Repetitive Forecasts for Beginning of Week
Tuesday is the same story. Dry conditions, sunny skies, and hot temperatures with southwesterly winds. The high temperatures will increase into the low-90s. At night, those temperatures will drop into the mid-70s.
That is all I have for today's forecast. To sum it up, we have a clear and dry start to the week, then storms by mid-week. Make sure to follow @wxornotbg on Twitter for the latest weather updates. Thank you!