Yes, you read that title correctly. We have a dry, rainy AND snowy week ahead of us.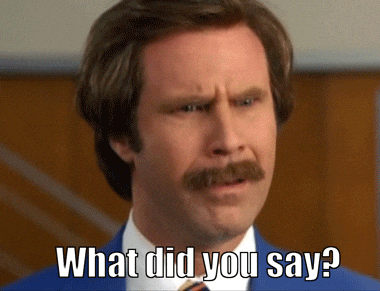 Dry then Rainy Monday
This morning's temperature is in the low-40s with a slight, easterly wind.
The high for today will reach a temperature in the low-50s. There will be some clouds in the sky and an increasing chance of rain as the night approaches. The low temperatures for tonight will range in the high 30s.
The previous map shows a low-pressure system located over South Dakota. A warm front will extend from the system and reach over the Ohio River Valley, this will be our source of precipitation this evening. Not much rain is expected.
Dry then Snowy Tuesday
That overnight warm front is going to warm things up for the day with a high temperature expected to reach nearly 60°. Winds will start off calm then speed up as the cold front rolls in at night. Along with the cold front is a chance of precipitation.
The NAM model is showing a freezing line plunging over a great portion of the Midwest and Ohio River Valley on Tuesday night. The scattered precipitation will result in snow throughout that time. Probably a good night to stay indoors and watch a movie!
Wednesday
Snow chances continue into Wednesday morning and slowly decrease as the sun comes out. Have a heavier jacket handy; the highest temperature for the day is expected to hit the low 40s. A rain shower is a possibility that afternoon. Wednesday night won't get any better; temperatures will drop into the 20s.
The Rest of Your Week
Looks like there will be a few showers here and there for the rest of the week. Temperatures will range from the 40s into the 50s with a chance of showers over the weekend.
Have a good one, folks, thank you for reading! Make sure to follow our live weather feed @wxornotbg for the latest.