Slight Break
Happy Monday, everyone! Hope you all are enjoying the current weather conditions although it is a bit cool out.
Looks like we are going to have a pretty laidback start to the week. A clear day is expected with a high in the upper-50s and calm winds throughout the day. A high-pressure system moved over the region, giving us a chance to recuperate from all the rain we have been experiencing the past couple of days. Tonight will become quite chilly with low temperatures ranging in the mid-30s. I don't know about you, but I am going to take in this clear weather before Tuesday rolls around.
Tuesday's Tease
This Tuesday is going to start out sunny for the day and reach a high temperature in the mid-60s.
Don't let Tuesday fool you with the nice weather during the day. The high-pressure system will eventually move out of the area and be replaced by a cold front that night. The cold front will initiate lift throughout the atmosphere, which will result in showers. Not much rain is expected Tuesday evening, however, more rain is predicted for Wednesday!
Wet-nesday
Might as well change the spelling of Wednesday because more rain is expected.
Temperatures will reach a high in the mid-60s. Make sure you have your raincoat with you at all times, rain will continue throughout the night. There is also a chance you may hear a rumble of thunder.
The Rest of Your Week
Thursday will bring more showers into the area; cannot catch a break from this rain!  I used to love rain, heck, my middle name is Raine but I am so sick of it. I am ready for the sun! Speaking of, we have a sunny weekend forecasted for the South-central Kentucky area. Looks like our saturated environment will finally have some time to dry out.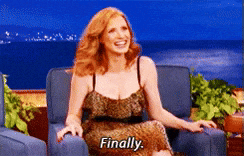 Although it is the start of another school/work week, make sure to enjoy this clear Monday! Have a fantastic week and thank you for reading my post!
Make sure to follow @wxornotBG for the latest weather info!