Last Chance for Warmth
If you've enjoyed this unseasonable and mild streak of weather we've seen in the past week or so, I have some bad news – it won't be around much longer.
At least today will be a nice treat for the time being! It will feel a lot more like late September as you step outside with high temperatures in the upper 60s with partly sunny skies.
Our winds will really start to pick up as well, we should have a nice warm southerly breeze throughout this afternoon however it could see gusts up to 30 mph.
Here Comes the Cold
Tomorrow's forecast is not quiet as promising as today's. We will start to see some light scattered showers just ahead of the cold front in the overnight hours, before the main line swings through early tomorrow morning between 7-8am.
Be sure to give yourself plenty of time as your headed out the door in the morning. Don't just grab the rain jacket, however, bring a heavier coat too! The day will start out in the 50s, but temperatures will quickly fall throughout the morning as the cold front passes and ushers in much colder air.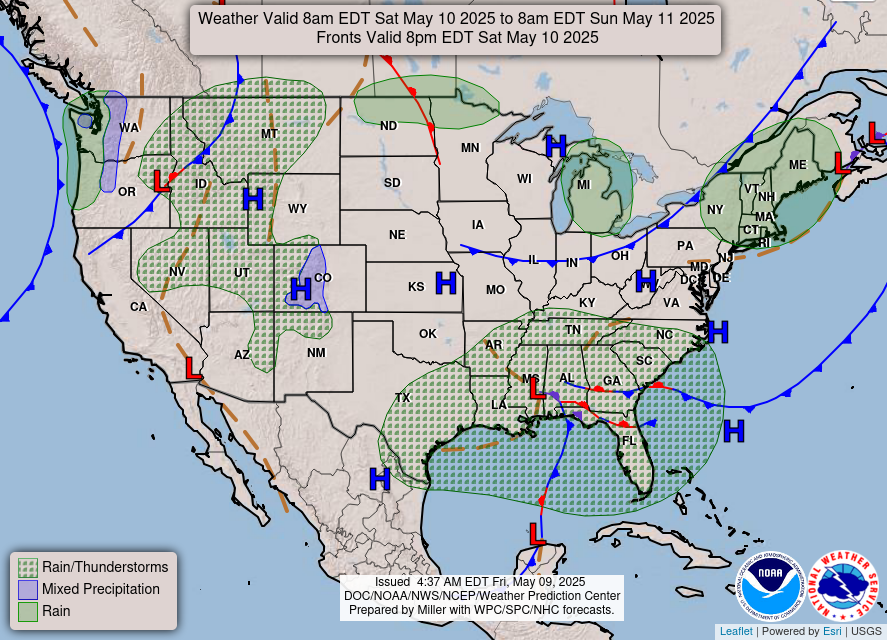 Tomorrow evening will bottom out in the low to mid thirties.
Cold and Quiet Mid-Week
Wednesday features lots of sunshine, but it won't do much in the way of helping us warm up. Temperatures are expected to reach the low and mid 40s for highs on Wednesday, and we'll be lucky to if we even top out in the 40s by Thursday. Might as well get used to it!