Cool & Pleasant Today
Starting off this morning with those temperatures in the 20s and 30s with some patchy fog this morning. Definitely want to give yourself a bit of extra time to get out the door as it will be a morning where you need to scrape the frost off of the vehicle.
Overall today should shape up to be a fairly nice day, especially considering yesterday was quite soggy and dreary. Plenty of sunshine is expected to return as you kick start your weekend. Since the cold front slid through yesterday, those winds will filter in from our northwest providing us with some cooler temperatures for your Friday. High temperatures today will reach the mid fifties with mostly clear skies.
Stellar Weekend Ahead
High pressure is a good indicator of quiet and calm weather, and that is exactly what we will expect this weekend. In fact, the area of high pressure will shift to our southeast helping us to tap into some of those warm winds from the south. Why does this matter? This will help our temperatures reach those upper 50s for Saturday and low 60s for Sunday.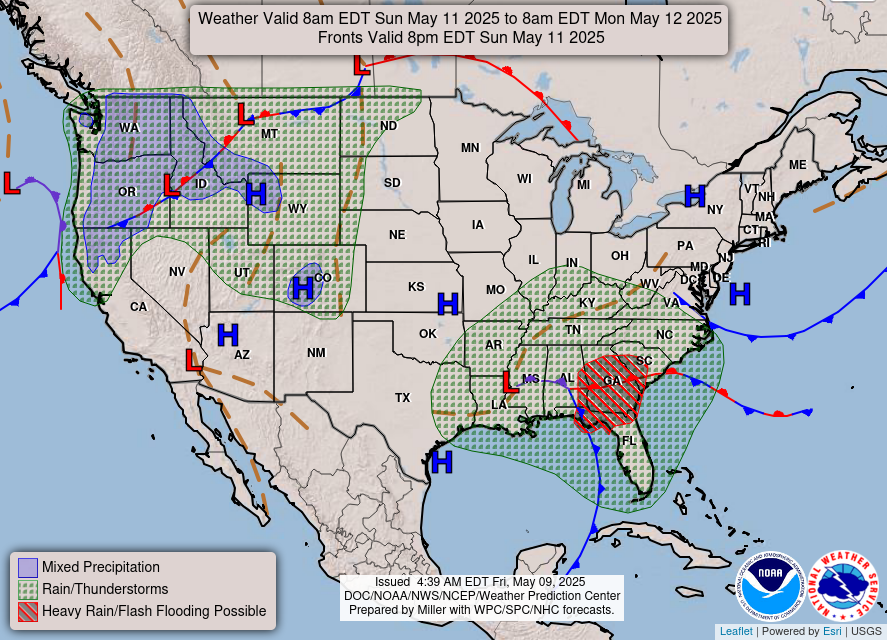 There are plenty of Christmas parades going on this weekend, and I don't think we could ask for better weather! Pleasant temperatures, lots of sunshine, as well as dry conditions throughout this weekend. Perfect time to get a sneak peak at Santa!
Looking Ahead
Next week we will tap into our next major storm system that will give way to roller-coaster like temperatures for Tuesday and Wednesday. Things are looking unsettled with showers and thunderstorms likely through mid week, before things get very cold. Old man winter is knocking at our door, or maybe it's just Elsa?
That's all from me! Follow @wxornotBG on Twitter and like Landon Hampton on Facebook for the latest weather information. Also, Landon posts daily weather vlogs on Facebook, so be sure to check those out! Have a great Friday!