Cold Turkey Day
Happy Thanksgiving!!!
Via Giphy.com
High pressure will be dominant over the region on this fine Thanksgiving Day, after a cold frontal passage. This will lead to cold, yet nice conditions across the region. Highs will top out around 52 degrees under sunny skies. To me that seems like a pretty great lookin' Turkey Day!
Via Giphy.com
Lows Thursday night will remain close to the freezing mark. So, for all y'all adventurous over-achievers going out for Black Friday shopping late Thursday night, ya might wanna bring a jacket…and a parka…and a space heater.
Via Giphy.com
Warmer Black Friday
As sales heat up for Christmas shopping, so will the temperatures, at least a little bit. Southerly flow will strengthen tomorrow ahead of another cold front, leading to "warmer" temperatures. It's not going to be warm, but it'll be less chilly than the previous days. Highs for Friday will be in the upper 50's, near 58 degrees under sunny skies.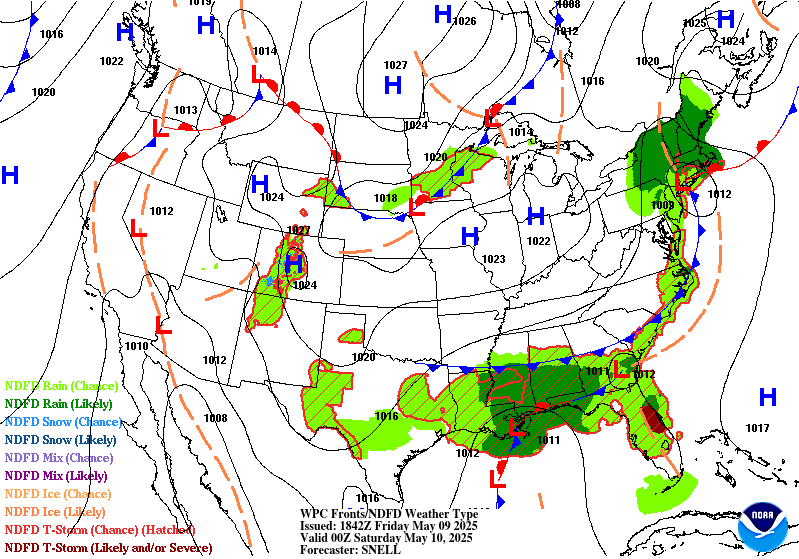 Via WPC Surface Analysis, valid today through Friday night

The cold front looks to move through late Friday night into Saturday morning; however, we won't really notice any big temperature changes from this front. In fact, temperatures will be rather nice Friday night with lows near 40 degrees under partly cloudy skies.
NAM Temperatures via COD Meteorology, valid Friday morning through afternoon

For Saturday, temperatures will be right about the same; sitting in the upper 50's. Right now, there doesn't look to be a big chance of rain with this front; however, as more model runs come in, it looks as though stray showers could enter into the picture. So just make sure to check back with the blog tomorrow to see any major changes to the forecast.
What's Ahead?
Heading out of the weekend and into the next work week, we'll see temperatures rise as southerly flow kicks back up. Highs look to be generally near 60 degrees to start the work week. Assuming we don't see any rain with this next frontal passage on Friday/Saturday, our next chance of rain seems to be around Tuesday of next week. That means we'll be dry and pretty sunny until next week, for the most part! So make sure to get outside, whether you're shopping or playing football, and enjoy the weather!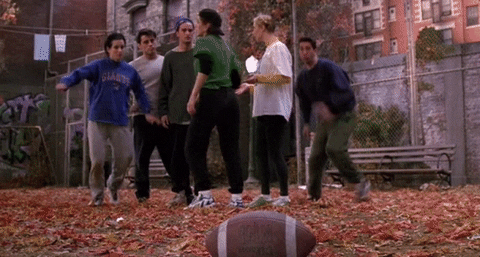 Via Giphy.com
That's it for me! Y'all stay safe and have an amazing Thanksgiving Day! Follow @wxornotBG on Twitter and like Landon Hampton on Facebook for the latest weather information. Also, Landon posts daily weather vlogs on Facebook, so be sure to check those out! Have a fantastic day!