Headlining Weather
Good morning, everybody! I hope y'all like roller coasters because we're all about to ride the weather roller coaster for the next several days!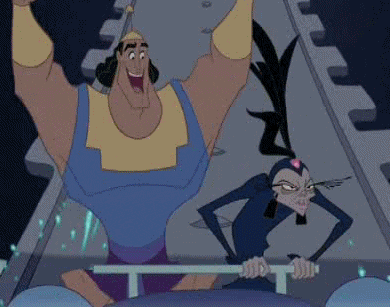 Via Giphy.com
---
The Details
We'll be under a dome of high pressure today into tomorrow with strong southerly surface wind flow. The strong surface flow will allow warmer air to infiltrate the area, causing temperatures to increase. Highs for today will be in the upper 60's under sunny skies, while overnight lows will be in the low 50's under mostly clear skies.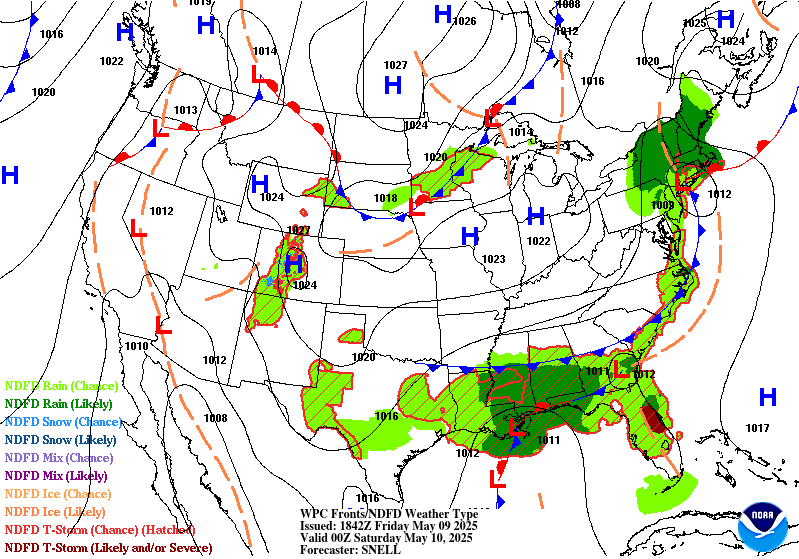 Via WPC Surface Analysis, valid today 7am – Saturday 7am
For Friday, we'll start the day off under mostly sunny skies until early afternoon, then rain showers will enter the forecast for the remainder of the day. This rain is in response to an upper level trough moving into the region with a trailing cold front. Ahead of the cold front, temperatures will warm into the mid to upper 60's on Friday. The second half of Friday looks to be kind of a wash, so if you're planning on being outside, maybe have a plan B.
Hi-res NAM, Simulated Reflectivity, valid Friday 1pm – Saturday 1pm
Showers look to end for us around 8 o'clock Saturday morning; however, I do have some chilling news…. It's going to be really cold after the cold front moves through the area. The highs for Saturday and Sunday will be right around 50 degrees with Sunday morning lows right around the freezing mark. Woah! That's cold. (P.S. If we were playing Uno, the weather would play a 'skip' card, pass right on over fall, and head straight for winter!)
Via Giphy.com
---
Forecast Summary
Today: Patchy frost in the morning with afternoon highs near 68° under sunny skies. Overnight, expect mostly clear skies with a low of 52°.
Tomorrow: Mostly sunny then rain showers in the early afternoon – high of 65°. Overnight, expect more showers with a low of 38°.
Saturday: Showers ending during mid-morning, then partly sunny – high of 48°. Overnight, expect mostly cloudy skies with a low of 33°.
That's it for me! Follow @wxornotBG on Twitter and like Landon Hampton on Facebook for the latest weather information. Also, Landon posts daily weather vlogs on Facebook, so be sure to check those out! Have a fantastic rest of the week!