Headlining Weather
Happy Columbus Day, everybody! We can expect some more unsettled weather at the beginning of this work week with drier conditions towards the end of the week.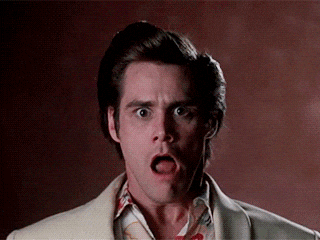 Via Giphy.com
---
The Details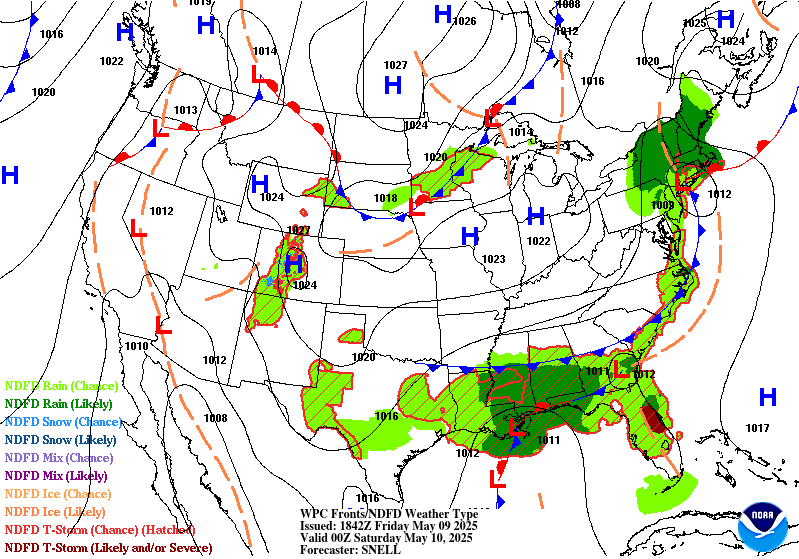 Via WPC Surface Analysis, valid today 7am – Wednesday 7am
Thanks to Tropical Depression Nate, fog and drizzly conditions will stick around during the morning hours with that annoying drizzle hanging around until midday. With mostly cloudy skies, highs will reach the upper 70's to lower 80's by the afternoon. If we're lucky, we may even see some partly cloudy skies this evening!
Via Giphy.com
This short dry period won't last long, however, as a low pressure system, moving out of the Plains, enters our region later tonight into tomorrow. We can expect more showers and storms as a warm front lifts into our area on Tuesday.
COD Meteorology Simulated Reflectivity, valid tomorrow
We could have a few strong storms with the potential for gusty winds and small hail, so be careful if you're out and about.
Via Giphy.com
Showers and storms will continue through Tuesday, ending Wednesday morning/early afternoon. Highs on Tuesday will be near 80 degrees with highs returning to the low/mid 70's on Wednesday.
Via Giphy.com
The rest of the workweek looks to remain dry and warm with another cooldown expected for early next week. Stay tuned for more details!
---
Forecast Summary
Columbus Day: Patchy drizzle and fog this morning with mostly cloudy skies starting midday; high of 81°.  Overnight, expect partly cloudy skies leading to mostly cloudy skies; low of 65°.
Tomorrow: Showers and thunderstorms likely with a high of 80°. Overnight, expect decreasing showers/storms with a low of 65°.
Wednesday: Slight chance of showers and storms, becoming mostly sunny around noon with a high of 75°. Overnight, expect partly cloudy skies with a low of 53°.
Follow @wxornotBG on Twitter and like Landon Hampton on Facebook for the latest weather information. Also, Landon posts daily weather vlogs on Facebook, so be sure to check those out! Have a fantastic beginning of the week!