The Headline
Another day where we approach the ninety degree mark… Hello Junetember!
---
The Discussion
Our forecast remains hot, boring, and very much summer-like over the next few days. The large area high pressure of positioned in the northeast is doing a great job of keeping us warm and uncomfortable.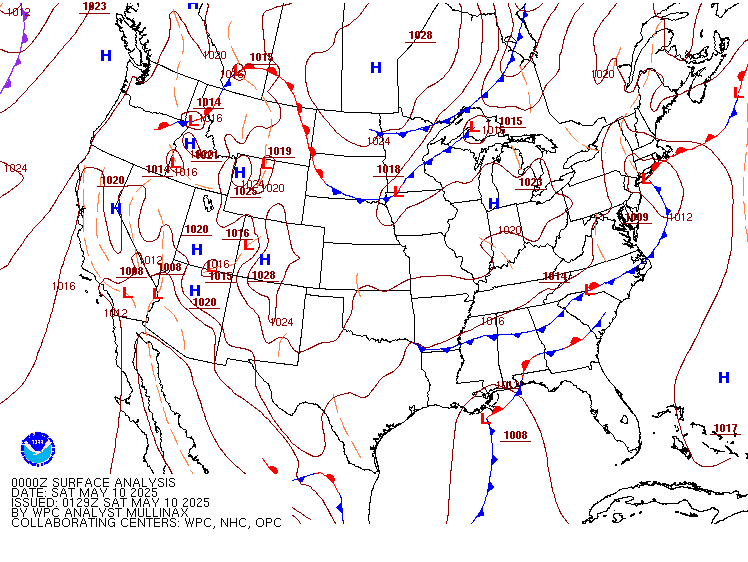 Highs today look to approach the 90 degree mark with mostly sunny skies. We could see the chance for a very isolated pop up shower, a lot like what we saw yesterday. Humidity will also be a factor this afternoon, so it's not a bad idea to stay hydrated if you plan on spending a lot of time outdoors!
Tomorrow looks to be more of the same – lots of sunshine, heat and humidity. We could see a few areas of patchy fog, so be sure to give yourself some extra time to get out the door in the morning!
By Wednesday, not much will change to be perfectly honest. Sunshine with only a few clouds and of course warm temperatures in the upper 80s. Am I repeating mself?
---
The Forecast
Today: Partly to mostly sunny skies with high temperatures near 89°F. Overnight, mostly clear with the potential for a bit of patchy fog. Lows near 65°F.
Tomorrow: Mostly sunny and hot with highs near 90°F. Overnight, mostly clear skies with lows near 65°F.
Wednesday: More of the same – mostly sunny and warm with highs near 89°F. Overnight expect a few clouds under partly cloudy skies with lows near 63°F.
That's all I've got for y'all today! Be sure to follow @wxornotBG and @WKUweather for the latest Bowling Green weather information. Have a great Monday!