Headlining Weather
Thanks Harvey…
Via Giphy.com
Oops, wrong Harvey. Anyway, the remnants of devastating Harvey are continuing to move closer to our neck of the woods. We should see the path move through central Kentucky and the Tennessee border on Friday night. As it approaches our area, we're going to see more and more heavy rainfall and wind.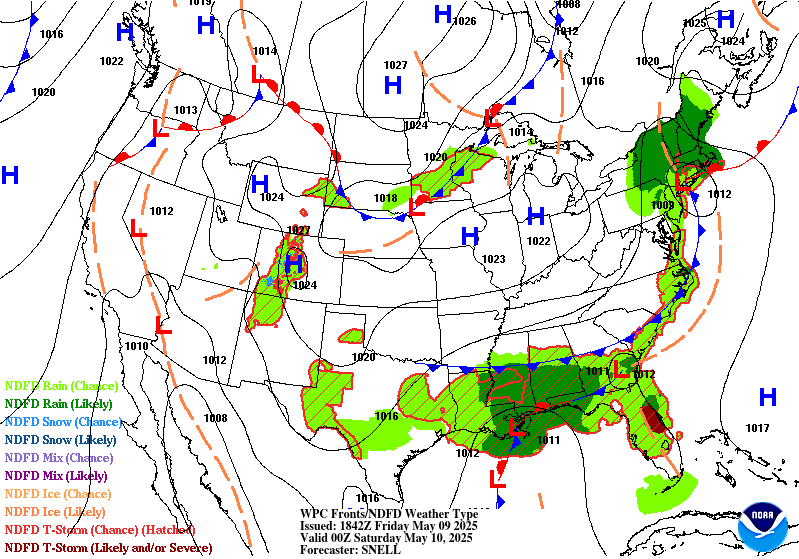 Via WPC Surface Analysis, valid today 7am – Saturday 7am
We can expect this heavy rain to come in waves, with one wave occurring this morning, more than likely while quite a few of you are on your way to work. Once this wave passes, we should see a lull in the activity until late afternoon. The greatest chance for heavy rainfall and high winds comes later this evening and lasts through Friday.
Simulated Reflectivity via COD Meteorology, valid today and tomorrow
For today and tomorrow, there is a low-end chance for isolated, brief tornadoes, with the greatest chance for any severe weather occurring early tomorrow morning through the afternoon. Although there is a higher risk for severe weather to our south and the likelihood of a tornado is low, the threat is not entirely absent. So, please, just remain weather-aware.
Severe Weather Outlook Today, via SPC

Severe Weather Outlook Tomorrow, via SPC
Friday is the day where we will see a lot of rain as Harvey tracks right over us. It will also be very windy, with wind gusts as high as 30 mph out of the northwest. Again, the heaviest rain looks to occur tonight through Friday afternoon with flash flooding being the primary risk. There is a Flash Flood Watch for today 7:00 pm through September 2, 1:00 am. This Flash Flood Watch covers the entire day on Friday, so please be careful when you're out and about.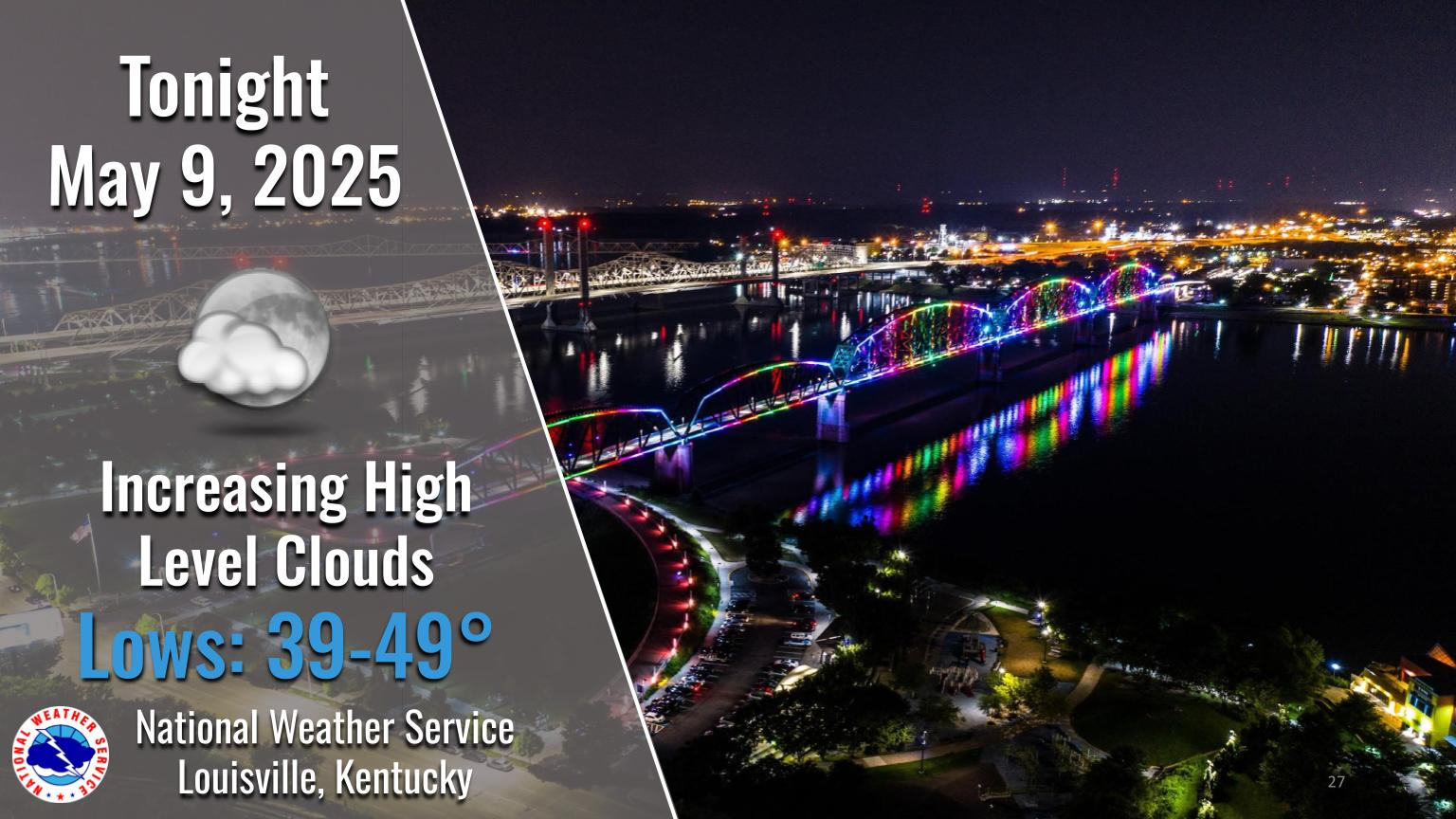 Via NWS Louisville
Rainfall totals for the Bowling Green area look to be anywhere from 4-6" with the heaviest rainfall occurring tonight through tomorrow afternoon.
By Saturday, most of the rain will be gone, leaving us with much lighter rain during the day. This rain will taper off throughout the day as high pressure begins to build in Saturday night.
---
Forecast Summary
Today: Scattered showers and thunderstorms throughout the day with some strong storms possible. High of 80°.  Overnight, expect more showers/t-storms with a low of 65°.
Tomorrow: More showers and thunderstorms, producing heavy rainfall. High of 70°. Overnight, expect more showers/t-storms with a low of 57°.
Saturday: Decreasing showers and partly sunny with a high of 75°. Overnight, expect partly cloudy skies with a low of 55°.
I know this post covered a lot of information, so thanks for sticking with me. Follow @wxornotBG on Twitter and like Landon Hampton on Facebook for the latest weather information. Also, Landon posts daily weather vlogs on Facebook, so be sure to check those out! Have a fantastic rest of the week and stay safe!