---
Forecast Discussion
Good Thursday morning, everybody! I hope y'all are having a great week, so far. Over the next 36 hours or so, we're gonna experience quite a bit of rain, and maybe even some strong/severe weather.
A few upper-level disturbances will interact with a slow-moving front/low pressure system, increasing our shower and thunderstorm chances over the region through the end of the work-week. We have a sufficiently juicy air mass, so atmospheric moisture should not be a hindrance with this event.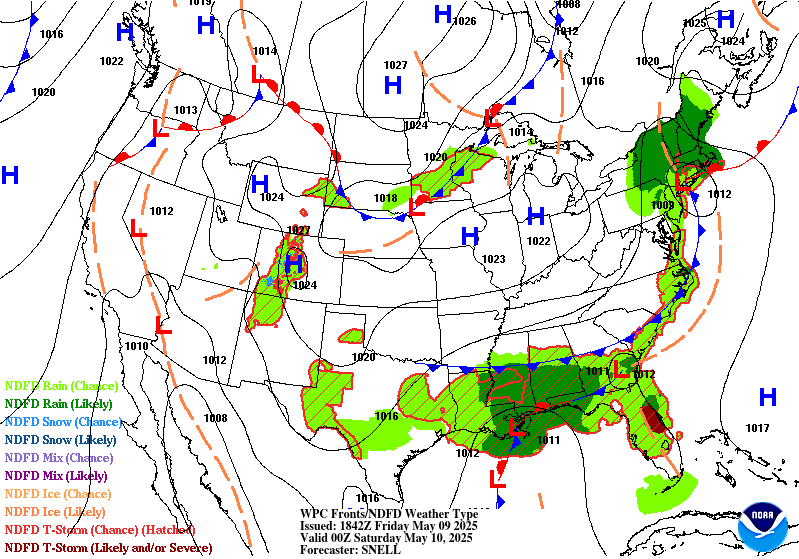 WPC Surface Map via NOAA, valid today 7am – Saturday 7am
It looks like we'll see a break in the activity this morning through late afternoon/early evening. Being entrenched in the warm sector of this low pressure system, we can expect a good amount of atmospheric instability across the area, giving storms that do occur the potential for being strong/severe.
Hi-res NAM Simulated Reflectivity via COD Meteorology, valid today (1pm) – tomorrow (7pm)

The Storm Prediction Center has placed our area in a slight risk for severe weather (level 2/5). The main threats with these storms look to be damaging winds and large hail, with potentially some locally-heavy rainfall. The timing for these storms looks to be anywhere from 2-11 pm today, narrowing in on 5-11 pm.
SPC Convective Outlook valid today, via SPC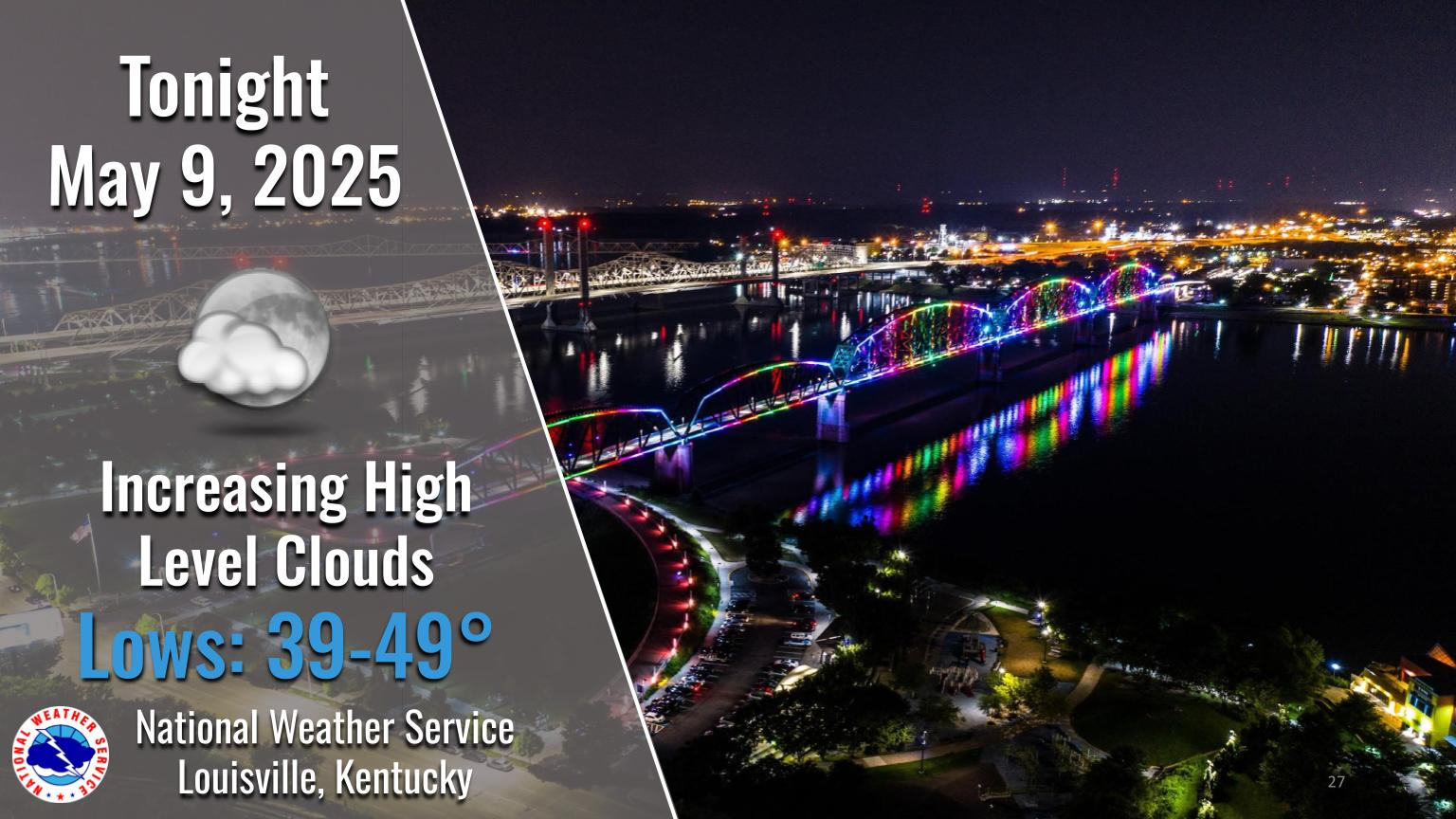 NWS Louisville Weather Story
Our severe threat does look to calm down on Friday, as that frontal boundary starts to settle into our area with much cooler temperatures. We'll likely still get some rain, but the main threat for Friday is just heavy rain. Highs in the 60's look to occur Friday around noon with temperatures dropping throughout the day.
---
Forecast Summary
Today: Scattered showers and thunderstorms with a high of 84°. Partly sunny today and windy, with gusts nearing 20mph this evening. Tonight, expect more showers and thunderstorms with low of 63°.
Bus Stop: 70°
Lunchtime: 80°
School's Out: 83°
Evening: 75°
Tomorrow: Scattered showers with the possibility of a thunderstorm or two in the afternoon. High of 68°. Overnight, expect decreasing showers with low of 50°.
Bus Stop: 63°
Lunchtime: 68°
School's Out: 64°
Evening: 61°
---
Today's Main Points
Today: rain showers and thunderstorms
Tomorrow: showers and cooler
Saturday-Sunday: Beautiful!!
Well, that's all I got for y'all! Make sure to follow @wxornotBG on Twitter and like Landon Hampton on Facebook for the latest weather information. Have a fantastic rest of the week and stay weather-aware!