---
Yesterday's Weather
I hope everyone was able to enjoy their Easter although it was quite soggy. At least the rain made a great excuse to spend more time indoors with family and friends. Now Easter may be over, but these rain chances are not…
---
Discussion
Our current radar shows that there is a brief lull in activity this morning, but don't let that fool you. Showers will return not only today, but throughout this week. In fact we have a rain chance nearly every single day this week.
The reason for these showers from yesterday and now today? This cold front that is draped almost directly over Bowling Green and much of South Central Kentucky. It's helped to spark off numerous showers and storms  as it slowly sags to our southeast, moving those showers out of our area with it.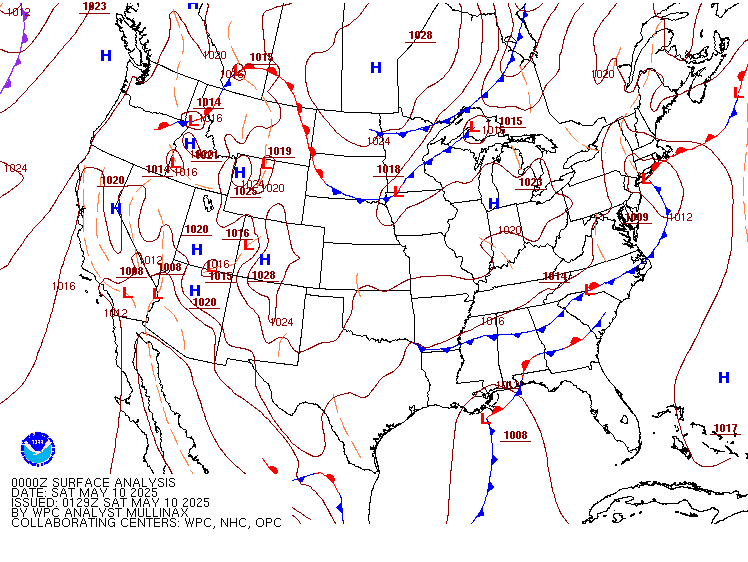 As the cold front pushes through, our temperatures aren't going to skyrocket like they have this past weekend. However, we will still remain mild with temperatures in the mid 70s. By this afternoon, our next disturbance will be knocking on our door with more showers, as shown by the latest HRRR model.
If you have any outdoor plans this afternoon, its probably a good idea to plan accordingly and grab the rain gear as you're headed out. That rain gear will be getting plenty of good use too, as we have quite a bit of rain that will be falling between now and Wednesday. April showers are definitely in full swing!
---
Forecast Summary
Today: Partly cloudy to mostly cloudy with rain returning this afternoon. Highs near 75°F. Overnight, mostly cloudy skies with showers and a few rumbles of thunder possible. Lows near 58°F.
Bus stop: 🌥  63°F
Lunch hour: 🌥  71°F
School's out: 🌥/🌧 75°F
Evening time: 🌧 64°F
Tomorrow: Mostly cloudy with a chance for afternoon rain showers. Highs around 77°F. Overnight, look for partly to mostly cloudy skies with rain chances diminishing. Lows around 60°F.
Bus stop: ☁ 54°F
Lunch hour: ☁  70°F
School's out: ☁/🌧  77°F
Evening time:  ☁/🌧 66°F
Wednesday: Partly cloudy with a chance of showers in the afternoon. Highs 82°F. Overnight, partly cloudy skies with lows around 60°F.
Bus stop: 🌥 61°F
Lunch hour: 🌥 77°F
School is out: 🌥/🌦  82°F
Evening time: 🌥/🌦 70°F
---
That's all I have for y'all on this Monday! Make sure to follow @wxornotBG on Twitter and like Landon Hampton on Facebook for the latest weather information. Have a great week!