---
---
Discussion
Happy Hump Day! Yesterday was quite the soggy mess, but hey crappy days like that help us to appreciate the good ones all the more! Plus, the forecast for the remainder of the work week is a pretty simple one and looks fantastic!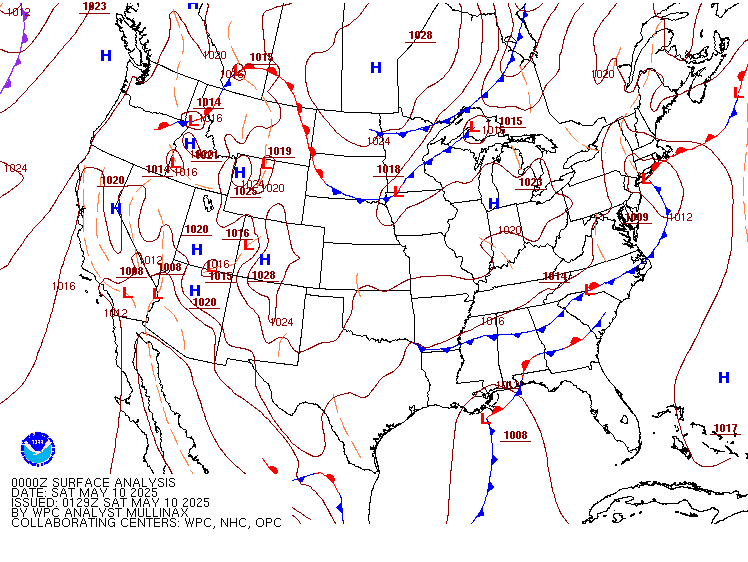 Yesterday's showers were associated with the cold front that is now draped across much of eastern seaboard and the south through Alabama, Mississippi, and Louisiana. It is long gone so we won't have to worry about that anymore. You probably noticed that it cooled off our temperatures from the steamy near 80 degrees we saw Monday to the current 50s we see this morning. High pressure will dominate our weather for today and the remainder of the week and that's definitely a good thing, hello sunshine!
Our temperatures will top off in the mid 70s under mostly sunny skies today, we'll take it!
As we continue to stay locked under this ridge, our temperatures will keep climbing as we approach tomorrow. The sun will stick around and we could hit that 80 degree mark for our high tomorrow afternoon. We will continue to see sunshine through Friday and temperatures look to remain above average, no complaints here!
---
Forecast Summary
Today: Mostly sunny skies and 100% chance of AWESOME. High near 76°F. Overnight, mostly clear skies. Lows around 50°F.
Bus stop: ☀ 51°F
Lunch hour: ☀ 69°F
School is out: ☀ 76°F
Evening time: 🌕 66°F
Tomorrow: Mostly sunny skies with high temperatures near 82°F. Overnight, look for mostly clear skies, with lows near 55°F.
Bus stop: 🌤 51°F
Lunch hour: ☀ 67°F
School is out: ☀ 73°F
Evening time: 🌕 69°F
Friday: Partly cloudy, with highs around 80°F. Overnight, look for mostly cloudy skies, with lows near 60°F.
Bus stop: 🌤  65°F
Lunch hour: 🌤  78°F
School is out 🌤  80°F
Evening time: ☁  75°F
---
That's all I have for y'all! Make sure to follow @wxornotBG on Twitter and like Landon Hampton on Facebook for the latest weather information. Happy Hump Day!