---
Yesterday's Weather
Good morning, y'all! Yesterday, Bowling Green experienced a high of 39 degrees and a low of 22 degrees. If you don't particularly like this colder weather, don't fret! Today, it looks like we're going to see a warm-up across the region.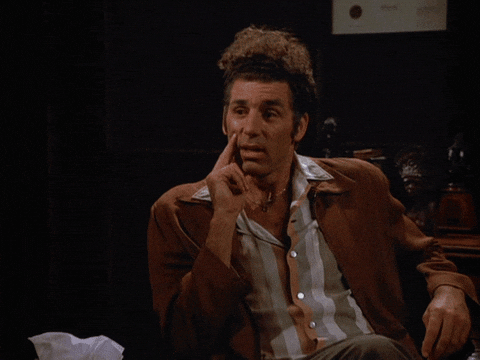 Via Giphy.com
---
Forecast Summary
Today: Sunny with a high of 49°. Overnight, expect mostly cloudy skies and scattered showers with a low around 34°.
Bus Stop: ☀️20°
Lunchtime: ☀️43°
School's Out: ☀️49°
Evening: ☀️/🌧41°
Tomorrow: Showers with possibility of thunderstorms and a high of 53°. Overnight, expect more showers with a low around 45°.
Bus Stop: 🌧☔️38°
Lunchtime: 🌧☔️50°
School's Out: 🌧☔️53°
Evening: 🌧☔️52°
Saturday: Decreasing showers with mostly cloudy skies, leading to sunny skies with a high of 59° – will feel chilly with northwest wind. Overnight, expect mostly clear skies with a low around 32°.
Wake Up: 🌧/⛅️45°
Lunchtime:⛅️/☀️57°
Evening: ☀️51°
---
Discussion
For today, high pressure will move eastward out of our area, providing us with plenty of sunshine. Highs for today will be right around 50 degrees under mostly sunny skies. For tonight, clouds will increase ahead of an approaching warm front and associated low pressure system. Lows will be in the mid 30's for tonight.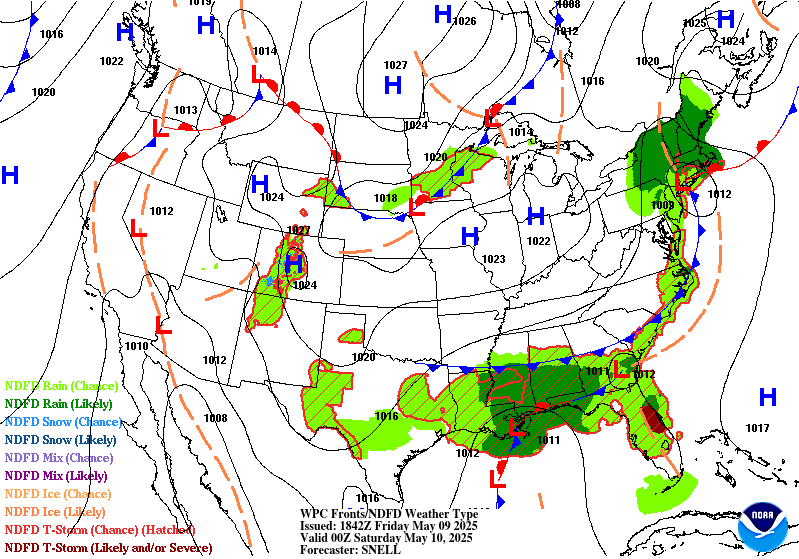 WPC Surface Map via NOAA, Valid Today 7am – Saturday 7am
For Friday, a warm front will move through our area with enough lift to create widespread rain showers and isolated thunderstorms. Highs for Friday look to be in the mid 50's, with lows in the mid 40's.
NAM 4km Simulated Reflectivity valid Friday night into Saturday morning, via COD Meteorology

Overnight Friday and Saturday morning, the cold front associated with this low pressure system will move through the region, decreasing our precipitation chances as it swings through the area. With this frontal passage, we will be left with decreasing cloud cover and increasing sunshine. With a northwest wind, it will be brisk outside, so a jacket may be needed.
Via Giphy.com
---
Today's Main Points
Today: lots of sunshine and mild temperatures
Tomorrow: rain with possibility of thunderstorms
Saturday: decreasing clouds, increasing sunshine, brisk northwest wind
Well, that's all I got for y'all! Make sure to follow@WxOrNotBG on Twitter and like Landon Hampton on Facebook for the latest weather information. Have a wonderful rest of the week and stay awesome!
---
Real-time Radar