---
Yesterday's Weather
Yesterday was perfect. We climb to 68 degrees, which is 12 degrees above normal for this time of year! There was plenty of sunshine and a nice breeze. It was a well deserved day after being a bit cold here lately.
---
Forecast Summary
Today: Mostly cloudy and very windy. Scattered showers throughout much of the day. Highs near 67 degrees. Overnight showers continue with lows falling to near 55 degrees.
Bus Stop: 🌧/☁ 56°F
Lunch hour: 🌧/☁ 65°F
School is out: 🌧/☁ 67°F
Evening time: 🌧/☁  63°F
Tomorrow: Showers and thunderstorms to begin the day, but gradually clearing out after lunch. Highs near 63°F. Overnight, look for mostly clear skies, with lows around 38°F.
Bus stop: ⛈  63°F
Lunch hour: ⛈/☁  61°F
School is out: ☁ 62°F
Evening time: 🌤 51°F
Wednesday: Mostly sunny with highs around 66°F. Overnight, clear skies with lows around 38°F.
Bus stop: ☀ 39°F
Lunch hour: ☀ 64°F
School is out: ☀ 66°F
Evening time: 🌙 47°F
---
Discussion
We're talking big changes to the forecast here in the next 48 hours. But once these changes are all said and done, at least the forecast looks fantastic!
Right now, scattered light showers are making their way across South Central Kentucky. These showers should continue for much of the day, and winds are really going to start picking up, we could see gusts as high as 26 mph. This is going to be one of those days where we're going to know who had trash day and garbage cans will be littering the streets, literally!
Temperatures will climb into the mid to upper 60s throughout the day. Wind speeds will also be picking up overnight ahead of the cold front that is well on it's way.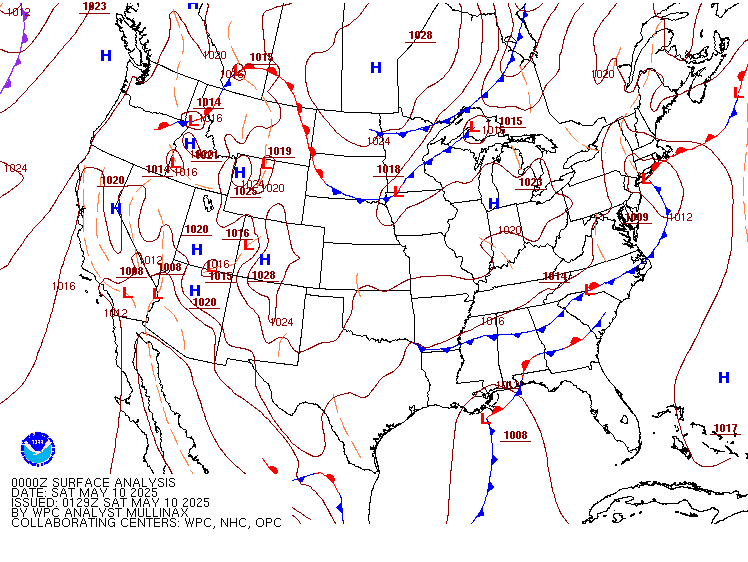 The cold front is expected to arrive tomorrow morning, bringing with it some soaking rain, gusty winds, and a few rumbles of thunder. Severe weather is expected to our west into Missouri, but we will just be experiencing the left overs of the storms in the form of a line right around the time of the morning commute, nothing severe is expected. Give yourself some extra time as you head out the door in the AM.
The showers should just about be all said and done by noon tomorrow, that's when we will begin to clear out and temperatures will steadily fall into the 30s overnight.
As for Wednesday, it looks to be fantastic! We will see another day topping out in the mid to upper 60s associated with plenty of sunshine. Spring is on the way and I can't wait!
---
Today's Key Points
Scattered light showers today
Tomorrow morning brings heavier showers with a few rumbles of thunder
Wednesday looks to be awesome
That's all I have for y'all! Be sure to follow @wxornotBG and @WKUWeather on Twitter, and like Landon Hampton's page on Facebook for the latest and most up to date information. Have a great Monday!
Real-Time Radar