Real-Time Radar
---
Yesterday's Weather
Talk about a gorgeous day! When we see temperatures well above the seasonal average in February, you'll hear zero complaints on this end. Bowling Green saw an official high temperature of 67° yesterday which is a whopping 18° above normal. A mild winter is my kind of winter.
---
Forecast Summary
Today: Mostly sunny to begin the day with highs nearing 53°F. Overnight, clouds increasing with lows nearing 30°F.
Bus Stop: ☀ 33°F
Lunchtime: ☀️ 47°F
School's Out: 🌤 53°F
Evening: ☁ 38°F
Tomorrow: Mostly cloudy with a high temperature nearing 52°F. Overnight, expect mostly cloudy skies with an isolated chance of a shower. Lows nearing 35°.
Bus Stop: ☁ 35°F
Lunchtime: ☁ 45°F
School's Out: ☁ 52°F
Evening: ☁/🌧 43°F
Wednesday: Sunny with a high nearing 47°F. Overnight, expect clear skies with a low temperature around 28°F.
Bus Stop: 🌤 35°F
Lunchtime: 🌤 42°F
School's Out: 🌤 47°F
Evening: 🌤 32°F
---
Forecast Discussion
As your shopping around for any last minute Valentine's Day gifts today, pleasant weather should accompany you! Temperatures today are looking to remain just above average with some good ole sunshine keeping things pleasant in our neck of the woods.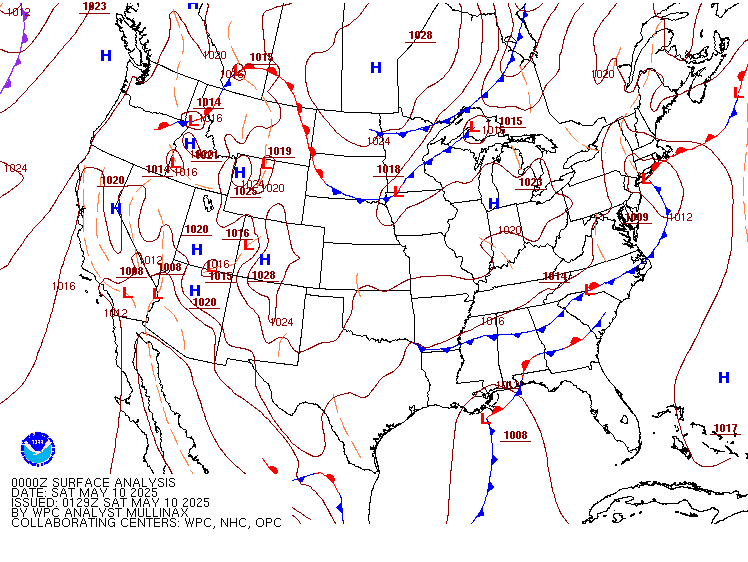 The Valentine's Day forecast is looking mostly lonely with a 100% chance of sulking.
Okay well maybe that's just MY forecast as I hang out with my cat Oscar as we watch a bunch of documentaries on Netflix… For those of you actually looking to make plans tomorrow, it looks to be a fairly decent day. We will see another day where temperatures are just above average, with highs hanging around in the upper 40s and low 50s.
Cloud cover will filter in ahead of our rain chances, keeping our temperatures at bay. By the afternoon hours, a low to our south will bring us scattered light showers. The chance for a few scattered rain showers will be present for much of the evening hours. So, for any dinner plans you might have, keep the umbrella handy.
As for Wednesday, clear skies and seasonable temperatures return. Overall, it looks to be a pleasantly normal day with temperatures in the mid to upper 40s.
---
Today's Key Points
Today looks to be a bit above average for this time of year
Valentine's Day brings rain chances, a total washout not likely
Wednesday sunshine returns
That's all I got for y'all! Make sure to follow@WxOrNotBG on Twitter and like Landon Hampton on Facebook for the latest weather information. Have an awesome Monday!