Real-Time Radar
---
Yesterday's Weather
Yesterday's temperatures were right around average for this time of year with highs sitting in the low 40s. We only received a trace amount of snow flurries in the majority of the region, I could've really used a snow day!
---
Forecast Summary
Today: Cloudy morning but gradual clearing throughout the day. Highs nearing 43°F. Overnight, mostly cloudy and breezy. Lows near 38°F.
Bus Stop: 🌥 29°F
Lunch hour: 🌥  39°F
School is out: 🌤 43°F
Evening time: 🌤 39°F
Tomorrow: Partly sunny with warmer temperatures. Highs near 56°F. Overnight, partly cloudy skies and cool with lows dropping to near 36°F.
Bus stop: ⛅️ 41°F
Lunch hour: 🌤 52°F
School is out: ⛅️  56°F
Evening time: ⛅️  44°F
Wednesday: Mostly cloudy with highs nearing 51°F. Overnight, partly cloudy with lows falling to about 30°F.
Bus stop: ☁ 32°F
Lunch hour: ☁  50°F
School is out: 🌥 42°F
Evening time: 🌥  29°F
---
Forecast Discussion
There isn't any rain in the forecast!!
Today, while remaining fairly chilly, is shaping out to be a decent day overall. Northwesterly flow will keep temperatures in the 40s for us with sunshine returning. We will stay dry as the low that brought us the flurries yesterday continues to scoot eastward with high pressure knocking on our door.
However, tonight winds will shift from out of the southwest, helping to set up for our warmer conditions tomorrow.
These winds will keeps things breezy tonight, but by tomorrow temperatures look to be above average along with partly cloudy skies. Tomorrow looks AWESOME.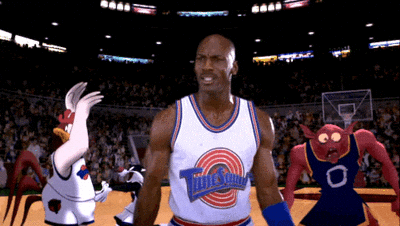 By Wednesday, a cold front will be making its way through South Central Kentucky bringing with it cloud cover and more seasonable temperatures overall. This cold front won't have much moisture to work with, so rain isn't expected.
---
Today's Key Points
Today remains cool and dry
Tomorrow a warm up is expected
Wednesday a dry cold front passes through
That's all I have for y'all! Thanks for checking into WxOrNotBG this morning, and be sure to follow @WxOrNotBG and @WKUweather on Twitter and like Landon Hampton on Facebook for the latest Bowling Green Weather information. I hope you have a great Monday!