Real Time Radar:
---
Yesterday's Weather
Good morning, y'all! Yesterday, Bowling Green had a high of 51 degrees and a low of 42 degrees. To me, it felt kind of like a blah day, not very exciting at all. Considering how much warmer and wetter the next several days are going to be, though, I think I'll reconsider how I felt about yesterday.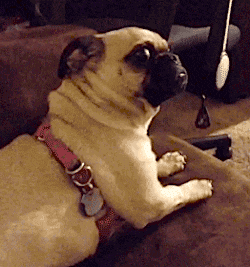 Via Giphy.com
---
Forecast Summary
Today: Scattered showers this morning followed by widespread showers this afternoon and evening. High of 58°. Overnight, expect diminishing showers with a low around 54°.
Bus Stop: 🌧43°
Lunchtime: 🌧55°
School's Out: 🌧58°
Evening: 🌧54°
Tomorrow: Isolated showers possible in the morning, then mostly cloudy skies. High of 67°. Overnight, expect mostly clouds skies with a low around 55°.
Bus Stop: 🌧/☁️54°
Lunchtime: ☁️64°
School's Out: ☁️67°
Evening: ☁️61°
Saturday: Scattered showers with a high near 72°. Overnight, expect more scattered showers with a low around 53°.
Wake Up: 🌧/☁️58°
Lunchtime: 🌧/☁️70°
Evening: 🌧/☁️65°
---
Discussion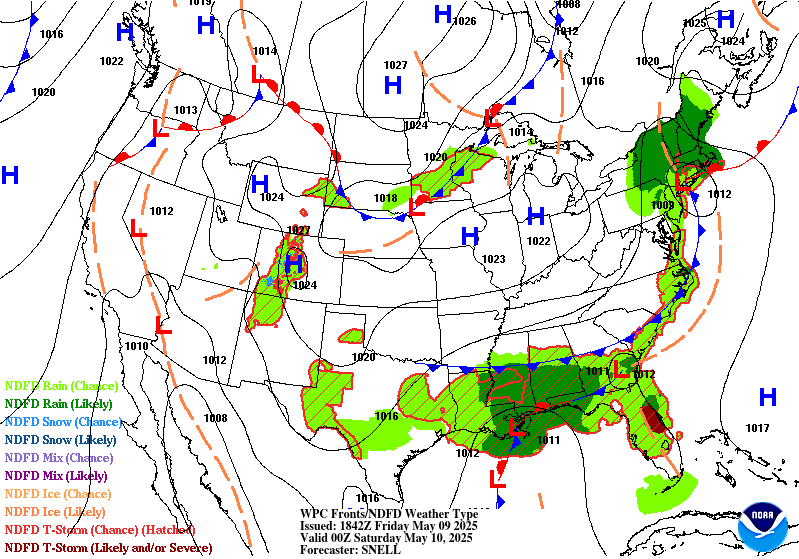 WPC Surface Map via NOAA, Valid Today – Saturday
An area of low pressure will move in from the southwest today, bringing a surplus of moist air into the area. We will likely see scattered rain chances this morning, followed by more widespread showers during the afternoon and evening. There looks to be a small window of time around noon where we will see a lull in the rain, followed by a period of heavy rain during the late afternoon and evening hours. Overall, I would expect us to see rainfall amounts ranging between 1-2".
NAM 4km Simulated Reflectivity valid today – Saturday, via COD Meteorology
NAM 4km Simulated Reflectivity valid tonight at 9 pm (heaviest rains), via COD Meteorology
Precipitable water values look to be around 1.4" for the area, meaning that there is quite a lot of moisture in the air with this system.
NAM Precipitable Water (PWAT) valid tonight, via COD Meteorology
Rain showers look to decrease overnight and into tomorrow morning, as that warm front moves north of the area. For Friday, highs look to be in the upper 60's, which is quite a warmup from today's high of near 60 degrees. For Friday night, look for mostly cloudy skies with a low around 55 degrees.
Saturday looks to be even warmer than Friday with afternoon highs in the low 70's. There is a slight chance for showers during the daytime, leading to increasing showers overnight into Sunday.
---
Today's Main Points
Today: Rainy and warm
Tomorrow: Slight rain chances and warmer
Saturday: Isolated -> Scattered rain chances and warmest
Weekend: Rainy and warm
Well, that's all I got for y'all! Make sure to follow@WxOrNotBG on Twitter and like Landon Hampton on Facebook for the latest weather information. Have a wonderful rest of the week and stay awesome!