Real-time Bowling Green Weather Radar
---
Yesterday's Weather
Good morning, Bowling Green! According to the NWS Climate Report, we had a high temperature yesterday of 50 degrees. Unfortunately, for those of y'all who really despise cold weather, it's going to be significantly colder today. Sorry!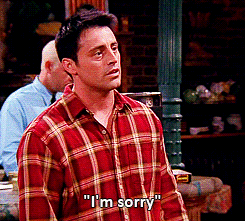 Via Giphy.com
---
Forecast Summary
Today: Mostly Sunny with a high of 34°. Overnight, expect mostly clear skies with a low around 19°.
Bus Stop: ⛅️30°
Lunchtime: 🌤33°
School's Out: 🌤34°
Evening: 🌤31°
Tomorrow: Sunny with a high of 33°. Overnight, expect mostly clear skies with a low around 21°.
Bus Stop: ☀️20°
Lunchtime: ☀️30°
School's Out: ☀️33°
Evening: ☀️29°
Saturday: Sunny with a high near 38°. Overnight, expect mostly cloudy skies with a low around 28°.
Wake Up: ☀️21°
Lunchtime: 🌤37°
Evening: 🌤35°
---
Discussion
Make sure to grab a heavy coat before walking out of the house this morning, as it's gonna be very chilly and windy today. In fact, highs won't make it out of the thirties today or tomorrow. For today, the windchill is going to be in the teens/20's for a majority of the day. Expect a steady and blustery wind for most of the day, as well.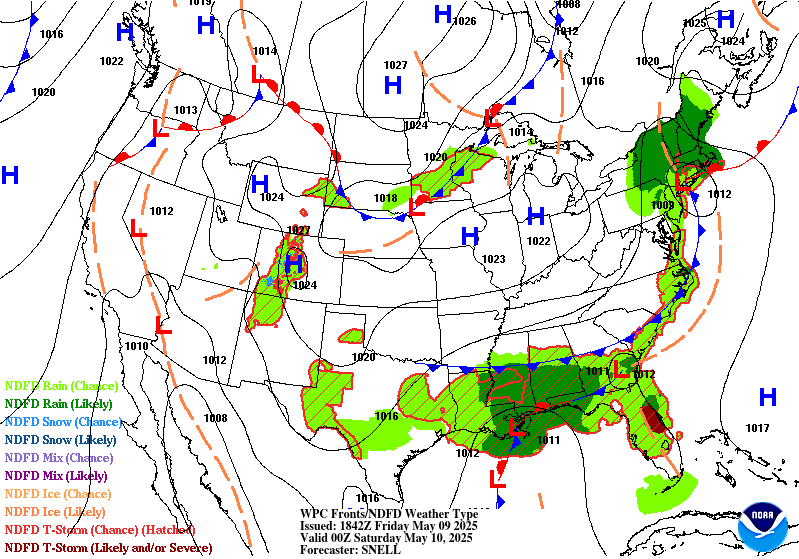 WPC Surface Map via NOAA, Valid Thursday – Saturday morning

Tomorrow looks the exact same with temperatures even a degree or two colder. However, it doesn't look to be as windy. Lows for today and tomorrow will both be in the upper teens. Brrr!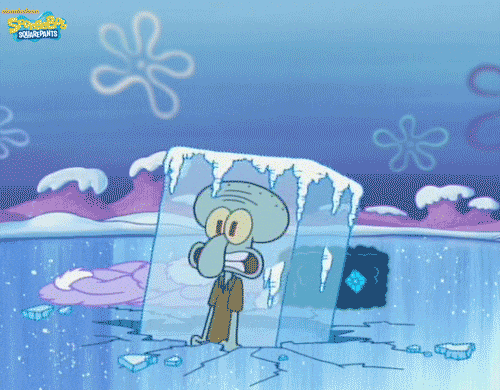 Via Giphy.com
We will see some warming this weekend as we prepare for our next big system moving through the region. Highs for Saturday look to be in the upper 30's under sunny skies with lows in the upper 20's. Even this "warming" will still feel pretty cold, so make sure to bundle up before heading out for the day.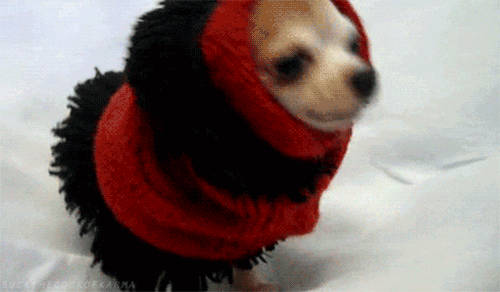 Via Giphy.com
---
Extended Outlook
Sunday looks like it could be interesting as we have our next weather system coming in from the west. We could see some rain/snow mix for a brief time, then turning into rain. Another system looks to move in Tuesday/Wednesday of next week and could potentially bring some snow; however, it is too early to tell. So, tune into the blog for updates!
Well, that's all I got for y'all! Make sure to follow@WxOrNotBG on Twitter and like Landon Hampton on Facebook for the latest weather information. Have a wonderful rest of the week and stay awesome!