Real-Time Bowling Green Radar:
---
Today 1/15 – Cloudy & rainy – High 50/Tonight – Cloudy; rain showers changing to snow – Low 31
Good morning, Bowling Green! If you were like me, you probably enjoyed the warmer weather yesterday, but an incoming cold front will bring cooler temperatures back to our region this weekend. Today will be around 50 degrees and temperatures will start dropping after the cold front passes.
We will see rain showers today ahead of the front with chances for a changeover to snow showers once the front passes later tonight. Not much accumulation is expected, but grassy surfaces could get a dusting of snow. I'm keeping my fingers crossed for a decent snow this season.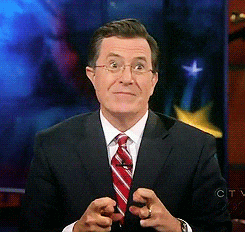 ---
Saturday 1/16 – Mostly cloudy & cold – High 36/ Saturday Night – Mostly cloudy – Low 23
You can expect a cloudy, wintery day on Saturday with cold, northerly winds and possibly some lingering snow flurries in the morning hours. High pressure will begin to move into the region which will eventually push out the clouds and bring on the sunshine (and colder air)!
---
Sunday 1/17 – Sunny & cold – High 34 /Sunday Night – Clear & VERY cold! – Low 10
Brrr..Sunday will be a cold one with even colder temperatures in store on Monday. An upper-level trough will be filtering in some of the coldest air we've seen so far this season! High pressure will keep skies sunny, but it will still be very cold.
Lows Sunday night could get close to single digits in some places. And if you think Sunday is cold, Monday's high will be in the low 20s. You'll want to wear lots of layers.
Have a great weekend! Thanks for reading and continue to follow @WxOrNotBG for more updates.