---
Real-time BG radar:
---
Today 9/25 – Cloudy; afternoon scat'd showers – High 78/Tonight – Cloudy; scat'd showers – Low 62
Good morning, Bowling Green! We will be getting some much needed rain in the forecast for this weekend, but it will put a damper on several outdoor activities occurring in BG on Saturday. Watch for clouds to begin increasing throughout the day today, as well as our chances for scattered showers after lunchtime.
This is all thanks to a low pressure system just off the Atlantic coast that is providing copious amounts of moisture for most of the southeast. Temperatures will only warm up to around 78 today because of the cloud cover.
Tonight will remain cloudy with chances for scattered showers and low temperatures around 62 degrees. Up next: more rain!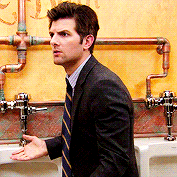 ---
Saturday 9/26 – Cloudy; scat'd showers – High 75/Saturday Night – Cloudy; scat'd showers beginning to taper off – Low 62
I apologize for any plans you have on Saturday, whether it be attending the WKU game against Miami (Ohio) or the International Festival because it will be quite a gloomy day with off and on rain showers.
Remnants of the low pressure system in the southeast will provide enough forcing mechanism for scattered showers throughout the day. Temperatures will be comfortable with highs only warming to around 75 degrees.
Be sure to take an umbrella with you wherever you go Saturday. Rain is not 100% guaranteed but is most certainly not out of the question. Saturday night the showers will begin to move out of the area but skies will remain cloudy. Low temperatures will be around 62 degrees. Sunday looks to be mostly rain-free!
---
Sunday 9/27 – Partly cloudy; slight chance of scat'd showers – High 80/Sunday Night – Partly cloudy – Low 64
The rain should have mostly cleared out the region by Sunday as the low pressure system moves off the coast. High temperatures should be around 80 degrees.
Sunday night will likely be rain-free and partly cloudy skies will keep low temperatures in the mid 60s. It looks like we'll be dealing with more 80-degree weather for most of the week but a cold front is expected to move toward the end of next week! I definitely need some fall weather in my life.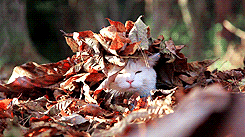 Have a great weekend and be sure to check @WxOrNotBG soon for more updates!