Today – Mostly Sunny – High 74˚ / Tonight – Mostly Clear– Low 52˚
We seemed to skip over all the nice days this spring as we were wet all of April and then jumped straight into the mid 80's by the start of May. This week is attempting to make up for those lost days. Today marks the second straight day of near perfect weather with the sun out and about and temperatures in the mid 70's.
Thursday – Partly Sunny – High 82˚ / Thurs Night – Scattered Showers– Low 64˚
More clouds arrive on Thursday, helping keep temperatures right around the 80 degree mark. If we do see a decent amount of sunshine during the early afternoon, temperatures could climb into the low 80's. Scattered rain showers will move into the area by late afternoon or early evening. With the ground beginning to dry out after two weeks of little rainfall, we could use a nice shower.
The NAM 4 km shows light showers working their way into the region around 4 pm Thursday.
Friday – Scattered Thunderstorms – High 78˚ / Fri Night – Scattered Thunderstorms– Low 66˚
Friday kicks off a weekend full of unsettled weather. Back to the typical spring-like pattern it appears. Thunderstorm chances will exist every day and night as we head into early next week. We will see spotty showers and storms across the region during the day on Friday and into Friday evening. Pack an umbrella if you are going to the WKU graduation ceremony Friday at 5 pm. Showers could rain on your parade.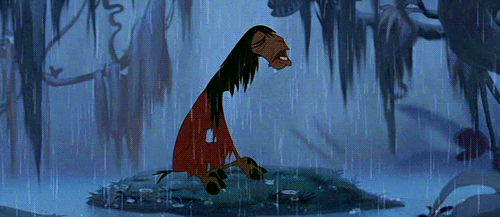 That's it for this morning. Stay updated with the latest real-time weather updates by following @WxOrNotBG, @wkuCHAOS, and @WarrenCountyWX on Twitter.